You can edit the texts displayed in the checkout page of your Shopify store, so that buying is as clear as possible for your customer.
Editing texts
You can edit the texts displayed on the checkout page (A-D) by logging in to Shopify and from the "Online Store" menu on the left select "Themes". Next, from the "Actions" menu on the right, select "Edit languages". Finally in the search field, enter the field name you want to edit:
A) "Title" = The title above the payment methods
B) "Card security notice" = Text above the payment methods
C) "Offsite gateway redirect hint" = Text to be displayed for the selected payment method
D) "Complete purchase button label" = Text on the button that the customer will press to pay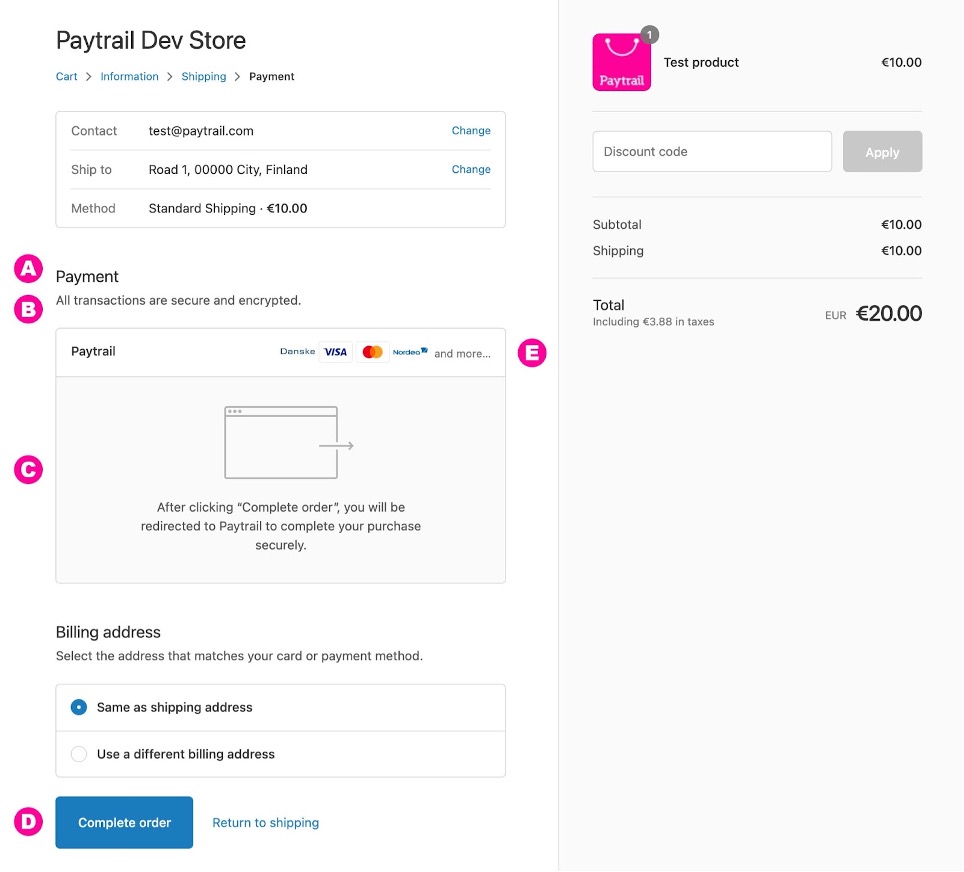 Editing icons
You can select the icons to be displayed next to the payment method (E) by selecting "Settings" in the lower left corner of the Shopify control panel. Next ,select "Payments" from the drop-down menu. Finally, from the "Alternative payment methods" list find Paytrail and select "Manage".